Marian Powell
Past BookLoons Reviewer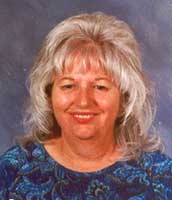 I've been a fanatical reader ever since I was eight years old and discovered a book of interesting stories. I think it helped that my family did not get a television until I was eleven, as by then I was thoroughly hooked on books. I discovered Science Fiction early, at about the same time that I found Louisa May Alcott's Little Women, and Walter Farley's Black Stallion series. Then I read Anya Seton's historical novel, Katherine. Over the decades, my interests have remained eclectic.

I also love to travel, and have moved around a bit. I'm that rarity, a Native Californian, but I've lived elsewhere, including a year as a volunteer on a kibbutz in Israel. I currently reside in New Mexico and it's here that I discovered the internet. My one frustration with reading has always been that I usually have an opinion that I'm dying to share. A few years ago, I came across lostbooks.org, a science fiction review website and I began doing book reviews there. Then I found out that BookLoons was willing to have me express my opinions. I've also posted close to forty reviews at Amazon just for the pleasure of it.

I have two master's degrees but my dream is to become a successful (i.e. published!) writer.
---
Note: Opinions expressed in reviews and articles on this site are those of the author(s) and not necessarily those of BookLoons.
---