ScaredyKids
by Hilary Williamson
(updated October 2011)
---
October days are here - time for cooler weather, autumn colors, falling leaves, and spooky fun at Halloween, the one day of the year when kids love to hear all about

'ghoulies and ghosties and long-leggety beasties / And things that go bump in the night'

. Here are some reading suggestions that will allow you to get scared (but not too scared) together ...



The 13 Days Of Halloween by Carol Greene & Tim Raglin
Enjoy 'A Trick-or-Treat Sing-Along!'

And Then Comes Halloween by Tom Brenner & Holly Meade


All the fun that goes into preparing for trick or treat time.

Beastly Rhymes to Read After Dark by Judy Sierra
Witty rhymes & insightful lessons with a frisson of horror.

Behind the Mask by Yangsook Choi
A Korean-American boy finds the mask his grandfather wore.

Boo, Bunny! by Kathryn O. Galbraith, Jeff Mack
Things that go bump in the night frighten 2 adorable bunnies.

Boogie Knights by Lisa Wheeler
A Madcap Monsters Ball takes place secretly in a castle.

Creepy Monsters, Sleepy Monsters by Jane Yolen & Kelly Murphy
The zany antics of loveable, not-so-scary monsters.

Curious Demise of a Contrary Cat by Lynne Berry, Luke LaMarca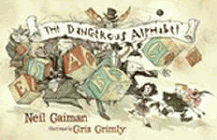 A witch's cat just won't cooperate - what will she do?

The Dangerous Alphabet by Neil Gaiman
2 children face scary monsters and narrow escapes.

A Drop of Blood by Paul Showers & Edward Miller
Blood science introduced by spooky Halloween characters.

Fierce Yellow Pumpkin by Margaret Wise Brown, Richard Egielski
Timeless tale of a small pumpkin who wants to grow up scary.

Garbage Delight by Dennis Lee & Maryann Kovalski
Subversive verses, like reply to monster's I Eat Kids Yum Yum!

Gibbus Moony Wants to Bite You! by Leslie Muir & Jen Corace
Gibbus Moony is a fruit sucking vampire!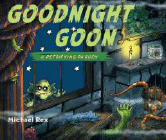 Goodnight Goon by Michael Rex
'A Petrifying Parody' of the classic, Goodnight Moon.

Halloween by Jerry Seinfeld & James Bennett
Seinfeld's smart-alec, hilarious holiday memories; book & CD.

Halloween Surprise by Corinne Demas & R. W. Alley
Lily comes up with a creative trick-or-treating costume.

Jitterbug Jam by Barbara Jean Hicks, Alexis Deacon
Little monster Bobo fears the orange-furred boy under his bed.

The Monster Trap by Dean Morrissey
Paddy and his grandfather work on monster traps together.

Oh No, Not Ghosts by Richard Michelson, Adam McCauley


A big brother teases his little sister about frightening creatures.

The Perfect Pumpkin Pie by Denys Cazet
A ghost threatens perpetual haunting, demanding perfect pie.

The Story of Halloween by Carol Greene, Linda Bronson
History of the holiday from Celtic Samhain to modern times.

Tell Me a Scary Story by Carl Reiner & James Bennett
Strange neighbor, eyeballs galore & ghastly monster - book & CD.

Thelonius Monster's Sky-High Fly Pie by Judy Sierra, Edward Koren
Thelonius makes a pie to catch flies, in hilarious rhymes.



Thump, thump, thumpety - wump! by Pat Edwards
Three Billy Goats Gruff Aussie style!

Trick or Treat! by Melissa Arps, Hector Borlasca
A Golden BooksŪ board book, cut in the shape of a pumpkin.

A Very Brave Witch by Alison McGhee & Harry Bliss
A brave little witch has heard how scary humans celebrate Halloween.

What's in the Witch's Kitchen? by Nick Sharratt
Find special surprises behind flaps that open in 2 directions.

Where the Wild Things Are by Maurice Sendak
Max's imagination takes him where he's 'the most wild thing of all.'


---
Looking for seasonal stories and poems to enjoy with kids online? Try these ...

The Magic Pumpkin by Hilary Williamson
How should a special, magical wish be used?

Pumpkins by David Lumerman
7 of them - Happy, Angry, Mad, Silly, Vampire, Nearsighted, Pac!

Selected Fairy Tales from the Brothers Grimm (Audio)
Listen to classic fairy tales - King Grizzly Beard, Queen Bee.

Enjoy being ScaredyKids on a safe and happy Halloween!
---
Note: Opinions expressed in reviews and articles on this site are those of the author(s) and not necessarily those of BookLoons.
---