Editorial April 2005:
Digging into the Past
By Hilary Williamson
---
Like many, I'm fascinated by archaeology and paleontology. I've wondered at midget-sized medieval armor in the British Museum, tried to reconcile the layout of the Minoan palace at Crete with Mary Renault's take on the Theseus legend in The King Must Die, sat in a small theater in the ruins of Troy, munching on halva while musing over a copy of Homer's Iliad, and ballooned over fossil-rich Kenya. Being there is magical, but of course you can also read about these places, by digging into the pages of books, rather than directly into the dusty strata of civilizations.



Let's start way back (about 9500 years ago) at the early Neolithic (Stone Age) site of Catal Hoyuk in central Turkey. Michael Balter's The Goddess and the Bull not only takes us there, but also paints a picture of what was happening in the cradle of Western civilization, considers when people first domesticated plants and animals, why they settled in closely packed communities like Catal Hoyuk, and what were the roles of men and women in this early society. Dr. Patrick E. McGovern also digs into the past in the pages of Ancient Wine, in which he engagingly explains how he and colleagues tracked down the beginnings of viniculture, possibly as far back as the Pleistocene era. Which makes me think of one of my favorite poems, James Elroy Flecker's To a Poet a Thousand Years Hence, in which he asked his future 'But have you wine and music still'? Glad to report that we do.



These books give us facts, at least as accurately as archaeologists can portray them. Fiction digs into the bones of the past too, especially mysteries, whose protagonists dig deep to uncover the truth. My favorite series to date is Elizabeth Peters' adventures of the indomitable Amelia Peabody and her irascible spouse Emerson. They take us on regular entertaining excavations of Egyptian pyramids, the latest being The Serpent on the Crown. Dana Cameron writes about a more modern professional archeologist, Dr. Emma Fielding, in stories like A Fugitive Truth. Lyn Hamilton takes archeological mysteries like The Magyar Venus all around the world, with middle-aged Toronto antiques dealer Lara McClintoch. And Erin Hart features Dublin archaeologist Cormac Maguire, along with anatomy lecturer Nora Gavin, in her Haunted Ground, which uncovers a bog body.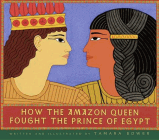 The best I've found in teen archeological reads is Peter Dickinson's A Bone from a Dry Sea, in which we see the life of a modern young woman, Vinny, who joins her dad on a paleontological dig, in parallel with the doings of prehistorical, proto-human Li who's curious about everything around her and begins to invent tools. And if you want to introduce kids to archeology, here are a couple of good picture books. Lynn Curlee's Parthenon introduces the Acropolis to us as the ancient Greeks' 'High City', sacred to Athena, goddess of wisdom. And Tamara Bower shares the legend of How the Amazon Queen Fought the Prince of Egypt in both English text and Egyptian hieroglyphs.

So start digging through pages - there are many great books that can take you into the (real or imagined) past.
---
Note: Opinions expressed in reviews and articles on this site are those of the author(s) and not necessarily those of BookLoons.
---