Editorial January 2003
Books for All Seasons
By Hilary Williamson
---
'The morning sea of silence broke into ripples of bird songs;
and the flowers were all merry by the roadside;
and the wealth of gold was scattered
through the rift of the clouds
while we busily went on our way and paid no heed.'

- Rabindranath Tagore, Gitanjali : Song Offerings, Macmillan India 1984 (1913)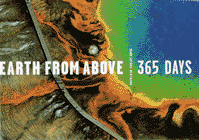 There are books to ingest in one enthusiastic gulp, and then there are those best enjoyed in small bites and nibbles - we peruse their pages and digest the ideas in them slowly over time. With a fresh New Year stretching ahead of us, it seems like a good time to track down a few such titles to have at hand for spare moments between activities, and at the bedside for late night reading. Here are suggestions for books to savor through all seasons.



I'm sure you've seen, or received as a gift, a book organized by the days of the year. I gave my son (who is a big fan of the corpulent cat) the Garfield 2003 Day-To-Day Block Calendar, and plan to lift my own spirits with a daily dose of wisdom from Aaron Zerah's Every Day is a Blessing. I often delve into odds and ends of Nobel Laureate Rabindranath Tagore's works such as Stray Birds and Gitanjali, and Idries Shah's Pleasantries of the Incredible Mulla Nasrudin always provides humorous food for thought.

If you prefer a seasonal to a daily shift in perspective, you might want to have a look at Verlyn Klinkenborg's essay collection The Rural Life. Mary Ann Smyth calls it 'a soft, gentle book that deals with the harsh realities of weather and the effect it has on the earth' and considers its author 'a realist who lives an accepting life ... seeing the beauty in a grasshopper and the majesty of a harsh winter storm'. She plans to enjoy the author's reflections through all the changing seasons.



But the book that I made a New Year's resolution to examine each day of 2003 is Yann Arthus-Bertrand's remarkable Earth from Above : 365 Days. In addition to the hardcover version which was given to me, a coffee table Earth from Above showcases stunning photographs of a bird's eye view of our world, and there is also an Earth from Above for Young Readers. Arthus-Bertrand brings the environment to us through his spectacular images (pictures whose impact is greater than many thousands of words could ever be), and in so doing, encourages us to take action to protect our children's future.

I hope that you find your own selection of books for all seasons, and wish you, from all of us at BookLoons, a prosperous, safe and very happy New Year!!
---
Note: Opinions expressed in reviews and articles on this site are those of the author(s) and not necessarily those of BookLoons.
---