Editorial August 2001
Motivating Reluctant Readers
By Hilary Williamson
---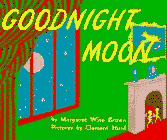 I come from generations of enthusiastic readers, for whom books are a necessity of life on a par with the food we eat and the air we breathe. So of course, I have inundated my children with tales from an early age, enjoying picture books like Goodnight Moon with them before they could read, and presenting them with a steady diet of varied reading matter ever since they were able to decipher words on paper themselves. One of my sons found the printed page to be his natural element and has never looked back. The other falls into that class of children generally called reluctant readers. I have struggled to find books that interest him.



Of course, some children are not really reluctant to read, but have undiscovered reading difficulties. That possibility should always be investigated. Sites like Brain Connection are a good place to start. If that is not the issue, then it's important to find material that the child (not the parent) enjoys. When my son first made the transition to chapter books, I took him to the library and to bookstores and let him make his own choices. This led us to the delightful Magic Tree House series, which we read together, taking turns on sentences until the story intrigued him enough that he just kept on going. Fortunately, I found these books fun to read as well.



I have learned from my son to broaden my own view of what constitutes good reading. He loves humor and was attracted early to Garfield. We have these comic books scattered open all over the house, from the bathroom to his bedroom, and I have encouraged the interest as there is text along with the pictures. Calvin & Hobbes has also been a big hit around here. This led me to look for pictorial versions of more serious stories and I discovered a marvelous graphic version of Tolkien's The Hobbit, which we have all enjoyed (I only wish there were more graphic versions of great books).



Other media have been equally successful for us. Many classics are now available as video productions. We have been enthralled as a family watching A & E's Horatio Hornblower series together, and have recently spent many exciting evenings listening to the BBC audio production of Lord of the Rings (my son's absorption in this in particular led me to wonder if some of his problem is simply that the books at his reading level don't match the complexity of material he can appreciate). My kids also enjoy video and computer games and I have especially encouraged those that require a great deal of reading - intriguing problem-solving adventures like Zelda: Ocarina of Timefor the Nintendo 64, great PC strategy games like Age of Empires and Zeus, and the hilarious Monkey Island adventure series (which requires continual reading to select amongst funny dialog choices).



What I have learned through all this is to let my son take the lead, and that he may simply have his own tastes and be reluctant to read what I put in front of him. The only traditional books that he has picked up with any enthusiasm are the Harry Potter series and recently the Saga of Darren Shan, which has mesmerized him. He devoured both Cirque Du Freak and The Vampire's Assistant in a couple of days each, picking reading over other activities which he generally prefers.

So how do you motivate reluctant readers? Give them access to a wide choice of both material and media and find out what they like. Some may enjoy humor, some adventure, some horror - tastes will vary just as they do for adults. Share your own enthusiasm for reading, but don't push your personal tastes. Encourage what kids discover on their own and enjoy, stifling your own preferences when necessary. Try the books that they recommend to you, sharing their interests. And be patient. Sometimes it just takes time.
---
Note: Opinions expressed in reviews and articles on this site are those of the author(s) and not necessarily those of BookLoons.
---